Wedding Planner in Mallorca
In this article we want to tell you why and when the help of a wedding and event planner would be great for you. Do you need a Wedding Planner in Mallorca? Contact us, we will be delighted to help you.
What does a wedding planner do?
Basically, while you dream and enter a fantastic bubble of illusions, your wedding planner will take care of absolutely everything! Taking care of you and every detail so that your wedding day happens better than you had ever dreamed of.
What aspects must be taken into consideration when organizing a wedding?
Organizing a wedding is fascinating and very complex, so you have to have clear ideas. The most important thing is the type of Ceremony (religious, civil, symbolic, rite …), the date of the Great Day and the style of place that you would like to celebrate the treat and party, maybe overlooking the sea?…
How much does a Wedding Planner cost in Mallorca?
The services of a wedding planner are not expensive. Either due to ignorance, lack of time, living in another city or country, and above all taking into account that on your wedding day you are only going to enjoy without worrying about anything else, the cost of these services will be a lot more than profitable!
If your time has come to get down to work with your wedding, on this website we give you much more information so that you know where to start, and if you prefer, write us or call us so we can chat!
Ritual Mallorca, your Wedding Planner in Mallorca
If you need a wedding planner in Mallorca, do not hesitate to contact us.
One of our jobs is creativity, we love to organize great romantic, fun and happy moments.
Contact us for whatever you want, talk about ideas, clarify doubts, ask for a quote, but above all to meet and chat for a little while about your future wedding!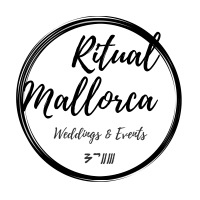 info@ritualmallorca.com
+34 664 04 33 88
Follow Us:
©️ 2021 Ritual Mallorca. All Rights Reserved.