An elegant and "vintage" bride in a very eclectic wedding decoration where nature and sophistication meet.
The blue and gold color are the main characters in a classic and daring wedding table setting.
A wedding day of illusion and happiness reflected in the very romantic decoration in which everything flows freely, the wedding dress, the bride's bouquet, the centerpieces, the wedding venue, etc…
Everything is ready to live and celebrate an authentic fairytale wedding!
We can't wait to get started with your Wedding or Event!
Just Email Us using the contact form of this page or you can also call or text us at +34 664 04 33 88.
Let's get started!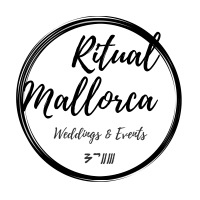 info@ritualmallorca.com
+34 664 04 33 88
Follow Us:
©️ 2020 Ritual Mallorca. All Rights Reserved.