A Wedding In An Ancient Farm
In a charming Majorcan Farm in the south of the Island of Mallorca, the groom waited for the arrival of the bride for the special ceremony between family and friends.
The groom's beautiful voice sealed the emotional ceremony with a beautiful song to the Love of his Life.
A delicious dinner under the sky full of stars, gave the tasty and sophisticated touch to a very stylish wedding. An evening of laughter and dance marked the fun wedding of a love that is forever.
Thank you very much Sheila and Juan for letting us be part of your lifes in such a wonderful wedding day and being able to take care of you during all the organization process, we wish you the very best!
We can't wait to get started with your Wedding or Event!
Just Email Us using the contact form of this page or you can also call or text us at +34 664 04 33 88.
Let's get started!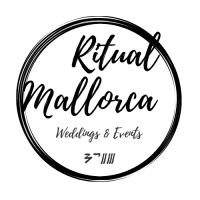 info@ritualmallorca.com
+34 664 04 33 88
Follow Us:
©️ 2020 Ritual Mallorca. All Rights Reserved.