Rustic-chic finca in the countryside of Mallorca.
This agritourism is located in the center of the island of Mallorca, with incredible views of the countryside
and the towns of the well-known Llano de Mallorca. It maintains the ancestral rooms and traditions of
the ancient Mallorcan culture to enjoy a Mediterranean wedding around your
loved ones and a rustic-chic atmosphere and style.
Would you like a dinner under the stars of the Mediterranean sky?
And a disco party in an authentic winery from centuries past?
Accommodation Capacity: 26 pax.
Event Day Capacity: 200pax.
End of party: Unlimited.
Plan B: Yes.
We can't wait to get started with your Wedding or Event!
Just Email Us using the contact form of this page or you can also call or text us at +34 664 04 33 88.
Let's get started!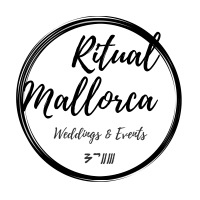 info@ritualmallorca.com
+34 664 04 33 88
Follow Us:
©️ 2020 Ritual Mallorca. All Rights Reserved.