A Wedding Under The Rainbow
A German groom and a Brazilian bride in love with Mallorca. The beautiful smile of the bride and the deep blue eyes of the groom joined the romantic civil ceremony and a fun pool party at this private finca located in the beautiful countryside of Artá.
A very dynamic and entertaining wedding dinner served by the catering of Chef Andreu Genestra, from which everyone enjoyed their Food Stations.
The summer rain in Mallorca did not want to miss this great dance party with an end in the pool.
Congratulations Noemi and Thomas for your beautiful wedding, we were delighted to be witnesses of such a special Bid Day for you.
We can't wait to get started with your Wedding or Event!
Just Email Us using the contact form of this page or you can also call or text us at +34 664 04 33 88.
Let's get started!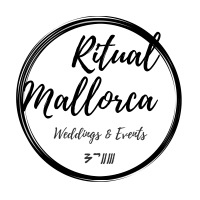 info@ritualmallorca.com
+34 664 04 33 88
Follow Us:
©️ 2020 Ritual Mallorca. All Rights Reserved.