A Beautiful Wedding In The Countryside
For us, this was the wedding of an amazing couple, getting married in love and surrounded by their family and friends was a fairytale story.
The Germanic rite ceremony  accompanied by flamenco live music band among the nature  created a romantic ceremony atmosphere.
During the aperitif and wedding dinner laughs, dances and toasts were present making the wedding an unforgettable Big Day.
A special guest, the wedding pet, "Ruc" a donkey who didn't want to miss a moment of the event. 
We wish you the best! You will always be in our hearts!!
We can't wait to get started with your Wedding or Event!
Just Email Us using the contact form of this page or you can also call or text us at +34 664 04 33 88.
Let's get started!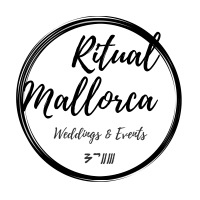 info@ritualmallorca.com
+34 664 04 33 88
Follow Us:
©️ 2020 Ritual Mallorca. All Rights Reserved.