A Unique Wedding In A Unique Place
The beauty of the most rural area of Majorca along with this typical Majorcan farm were the places chosen by Marie and Lasse for their wedding day. Both, the location at the countryside and the wedding ceremony created a truly unique event atmosphere.
It's difficult to describe in words everything that happened on their wedding day; the amazing couple we met, their charismatic guests and the wonderful food served during the dinner at the charming Majorcan courtyard, together with the place, makes this wedding day incredible.
We want to thank Marie and Lasse for trusting us in their wedding event, we are very glad we were able to be part of it and that you trusted us to accompany you on this special day. Surely a long and beautiful life awaits you together, congratulations for your wedding!
We can't wait to get started with your Wedding or Event!
Just Email Us using the contact form of this page or you can also call or text us at +34 664 04 33 88.
Let's get started!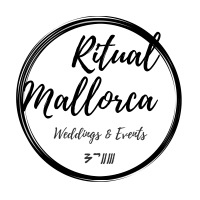 info@ritualmallorca.com
+34 664 04 33 88
Follow Us:
©️ 2020 Ritual Mallorca. All Rights Reserved.