The Majorcan spring was the scene of the love story of their wedding day.
The catholic ceremony of Karinna and Daniel was in a very solemn Church and surrounded by all their friends, families, and their loved one from all continents.
Once all guests arrived to the idyllic Finca with mountain views, the Big Party started! Laughter, toast, Latin music, a Michelin Star dinner in a Majorcan courtyard, a lot of frenzy with the rhythm of drums and a weekend party until dawn.
Thank you so much for making us participants and accomplices of such an unforgettable Wedding day.
We can't wait to get started with your Wedding or Event!
Just Email Us using the contact form of this page or you can also call or text us at +34 664 04 33 88.
Let's get started!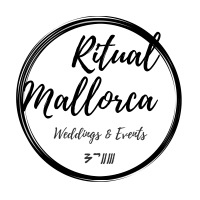 info@ritualmallorca.com
+34 664 04 33 88
Follow Us:
©️ 2020 Ritual Mallorca. All Rights Reserved.