Love has no age and that is why this incredible couple did not miss the opportunity to celebrate such a special Bid Day. For this wedding day, the couple surrounded itself with friends and family in a perfect place for the occasion.
A rustic farm, a civil ceremony, many laughs, a delicious catering, a very natural wedding decoration in the typical Majorcan courtyard spot and many musical notes to celebrate their love in an endless wedding party.
Thank you Isabel & Xim for showing us that Love has no age. We are very grateful to have been part of your dreamed wedding day.
We can't wait to get started with your Wedding or Event!
Just Email Us using the contact form of this page or you can also call or text us at +34 664 04 33 88.
Let's get started!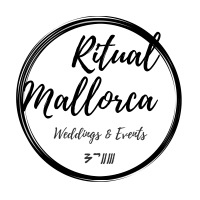 info@ritualmallorca.com
+34 664 04 33 88
Follow Us:
©️ 2020 Ritual Mallorca. All Rights Reserved.