How does a Wedding in La Fortaleza Look Like
Today we show you how a wedding in La Fortaleza looks like, one of the most exclusive and luxury wedding venues in Mallorca.
The most romantic wedding day you can dream of over the sea in Mallorca is only possible in La Fortaleza.
Weddings here look very special, unique, romantic and stunning.
Mallorca is a very beautiful wedding destination known around the world, it has beautiful wedding venues that look very charming like La Fortaleza.
The arches of the Ceremony area are the most unique place in the whole Mediterranean sea where you can get the most romantic "Yes I Do".
The spectacular views over the sea where the aperitif area takes place and the dinner area with its stunning views to both sides of the Bay of Pollensa.
Love and party can take place at this wedding venue called La Fortaleza de Pollensa.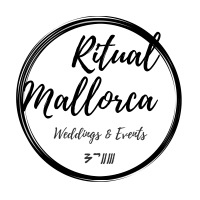 info@ritualmallorca.com
+34 664 04 33 88
Follow Us:
©️ 2021 Ritual Mallorca. All Rights Reserved.