The Wedding With A Touch Of Provence
A very French connection since childhood. A Romantic bride and handsome groom in an exotic majorcan farm. A small lake with ducks was the spot to celebrate a civil ceremony. The wedding of this young couple made the arrival of autumn a special moment in their Big Day.
A wedding Ritual marked this ceremony to remember that if times of uncertainty and worry come, they will not break their vows of love… Vows of love that they will fulfill and that they will not forget for the rest of their lives.
The word team was breathed throughout the wedding where there was no moment without smiles, jokes, dances and surprises in a decoration and atmosphere very similar to Provence.
We can't wait to get started with your Wedding or Event!
Just Email Us using the contact form of this page or you can also call or text us at +34 664 04 33 88.
Let's get started!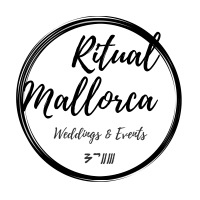 info@ritualmallorca.com
+34 664 04 33 88
Follow Us:
©️ 2020 Ritual Mallorca. All Rights Reserved.