Fincas for Wedding in Mallorca
Do you want to know the best fincas for your wedding in Mallorca? If so, this article is for you. Discover the best fincas for a dream wedding.
When we start thinking about celebrating our wedding, all kinds of questions come to mind about the dress, decoration, guests, food, music for each moment, etc. We imagine how we would like it to be, but the very first thing we ask ourselves is Where do we celebrate it?
At Ritual Mallorca we want to help you find the perfect place to celebrate the wedding of your dreams in Mallorca. And you may wonder, how do we choose that perfect place for our wedding? Well, we are going to give you a few tips so that it is super easy and fun for you to find the place that you fall in love with and that fits you to celebrate your wedding in Mallorca.
How to choose the best finca for our wedding in Mallorca?
As we have already told you in some previous articles, in Mallorca there is an endless sea of places and possibilities to get married and celebrate a wonderful wedding.
Majorcan fincas, sophisticated hotels and private mansions, beach clubs on the beach, places of emblematic architecture, spectacular villas facing the sea, agrotourism with a Mediterranean soul, etc.
Depending on the environment and atmosphere you are looking for, it will be one place or another.
How will your wedding be? An intimate wedding? or A big wedding?
Once the type of environment has been decided, it is very important to choose a suitable place for your number of guests.
There are very cozy and intimate venues for small weddings with few guests, and venues with a lot of capacity in their spaces for large weddings with many guests.
The budget is an issue that we all take into account when looking for a place for our Wedding.
In Mallorca there are various possibilities for all type of pockets.
What is your favorite season of the year?
To this day, the wedding season in Mallorca has been extended. Winters are warmer, temperatures and the Mediterranean sun allow the celebration of daytime weddings look beautiful.
Springs are ideal for weddings that escape the heat, and summer is still a wonderful time for love. Blessed autumn! It has become a season in which it is still warm but not too much, which means that the party does not decline.
Each place also has its season, and we are going to give you some examples.
The 5 best fincas and villas for weddings in Mallorca, according to the season.
John Pawson's Villa
Lovers of architecture and sophistication, our favorite is "John Pawson's Villa", located in the south east of the Island.
The characteristics of this Villa are unique for its peculiar pink tone and its unconditional minimalism surrounded by wild vegetation. Romanticism, exclusivity, sophistication and a mix between the Mediterranean and the cosmopolitan make this place the ideal place for a different wedding.
Royal Beach
Summer inspires sea, sand and bare feet. A beach club where you can have it all is the "Royal Beach", located in the white and crystalline Beaches of Muro. A ceremony on the shore and a party with greater privacy.
Es Cabás
"Es Cabás" a traditional Mallorcan Finca located in the interior of the island, is the perfect estate for a wedding in any season of the year due to its emblematic and typical Mallorcan patio, its beautiful views of the mountains and over the island, and its comfortable interiors and stylish rooms.
Es Fangar
A dream place with forests and Mediterranean vegetation, with a rustic and traditional atmosphere is the Mallorcan estate from the 18th century "Fangar", here, weddings have a soul, they have a heart.
The city of Palma de Mallorca is characterized by its mild winters, its bright sun and cheerful colors, pedestrian streets with old cobblestones and an impressive Cathedral of Gothic architecture with the largest Rose Window in Europe.
Castillo Hotel Son Vida
The "Castillo Hotel Son Vida" located on a hill with incredible views of the entire city of Palma and the sea, is an old Mallorcan possession from the 13th century with exquisite rooms and modern comforts where you can celebrate a romantic, sophisticated and stylish wedding.
At Ritual Mallorca we help you choose the best finca for your wedding in Mallorca
At Ritual Mallorca we would love to tell you and give you many more ideas of places to celebrate your wedding in Mallorca. Tell us how you feel about organizing your wedding, what kind of decoration makes you excited, what is your dream wedding…
And if you still haven't found your farm, villa, hotel, agrotourism, beach club in Mallorca, write to us or call us and let's chat!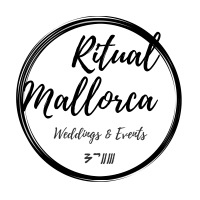 info@ritualmallorca.com
+34 664 04 33 88
Follow Us:
©️ 2021 Ritual Mallorca. All Rights Reserved.