A Wedding Photo Shoot In The Purest Mediterranean Style
Inspirational scenes for a romantic wedding on the beach by the sea. A bride with beautiful signature wedding dresses with lace, a floral crown and a wedding bouquet with fresh flowers and soft colors.
A ceremony in a wild environment, surrounded by horses, nature, beach, the sun and the sea.
A very romantic table setting with an exquisite tableware, a kitchenware and a very fine decoration that contrasts with the indomitable surroundings of the location.
A dream wedding for a couple who wants to feel many emotions in Mallorca.
Winter weddings and summer weddings.
We can't wait to get started with your Wedding or Event!
Just Email Us using the contact form of this page or you can also call or text us at +34 664 04 33 88.
Let's get started!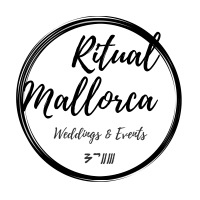 info@ritualmallorca.com
+34 664 04 33 88
Follow Us:
©️ 2020 Ritual Mallorca. All Rights Reserved.