During this beautiful wedding day marked by continuous gestures of love between the couple surrounded by their guests to witnesses a "Yes, I Do" in a Majorcan Courtyard, made this wedding day very traditional to their culture.
A charming fairytale garden was the place chosen to enjoy and share with all the guests a romantic ceremony, delicious dinner, and disco party full of glamor and style!
We will never forget all the moments shared with you. For a great life together!
We can't wait to get started with your Wedding or Event!
Just Email Us using the contact form of this page or you can also call or text us at +34 664 04 33 88.
Let's get started!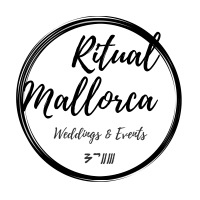 info@ritualmallorca.com
+34 664 04 33 88
Follow Us:
©️ 2020 Ritual Mallorca. All Rights Reserved.