In a beautiful Wedding venue among the Majorcan nature surrounded by olive trees, native animals of the island and natural sounds of the countryside, Beatrice & Adrian celebrated their romantic ceremony and wedding day with their family and friends.
They wanted to share a special and intimate wedding in one of the most beautiful wedding venues of the countryside of Mallorca. This Finca was involved by lots of love during these wedding days.
Sharing good music, nice Majorcan tapas and a nice wedding menu for their dinner at the beautiful Majorcan courtyards of this wedding venue.
The couple and their loved ones enjoyed the wonderful wedding vibes of this unforgettable day until late at night under the stars.
Thank you so much Beatrice & Adrian for letting us be part of this amazing wedding day.
We can't wait to get started with your Wedding or Event!
Just Email Us using the contact form of this page or you can also call or text us at +34 664 04 33 88.
Let's get started!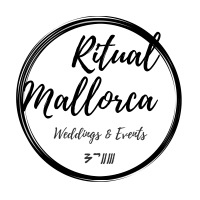 info@ritualmallorca.com
+34 664 04 33 88
Follow Us:
©️ 2020 Ritual Mallorca. All Rights Reserved.