A stunning wedding venue over the sea where your most beautiful dreams come true… La Fortaleza.
This was the wedding venue chosen by Alica & Morgan to celebrate their wedding day with their family, friends and all their loved ones.
"This is more than we expected", "more than we could imagine", "this wedding way better than we ever imagined".  These words were said by all the guests in the wedding.
Beautiful views to the Mediterranean Sea, a romantic ceremony facing the sea, a tenor singing and a pianist playing emotive songs, a very fun live music with a very cool band for the wedding aperitif, a tasty food from a gourmet catering served for the wedding dinner.  It was a wedding day full of unexpected surprises and full of beautiful details that made this amazing wedding day at La Fortaleza unforgettable for all the guests and for the incredible couple Alica & Morgan.
Thank you so much Alica & Morgan for let us be part of your amazing wedding days at La Fortaleza and all around Mallorca.
We can't wait to get started with your Wedding or Event!
Just Email Us using the contact form of this page or you can also call or text us at +34 664 04 33 88.
Let's get started!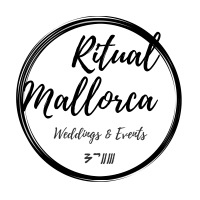 info@ritualmallorca.com
+34 664 04 33 88
Follow Us:
©️ 2020 Ritual Mallorca. All Rights Reserved.