Finca on Top of a Mountain
This exclusive finca is located on the top of the mountain with spectacular views open to
the bay of the port of Soller. A very warm and special place completely alien to the rest of the
world. Mallorcan nature and native fauna surround every corner of this iconic place
perfect to disconnect from the routine and organize and live a wedding completely
dream.
Capacity day Event: 90pax.
Accommodation Capacity: 22pax.
End of Party: Unlimited.
Plan B: Tent.
We can't wait to get started with your Wedding or Event!
Just Email Us using the contact form of this page or you can also call or text us at +34 664 04 33 88.
Let's get started!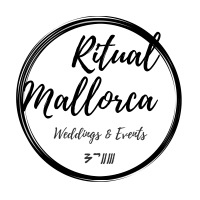 info@ritualmallorca.com
+34 664 04 33 88
Follow Us:
©️ 2020 Ritual Mallorca. All Rights Reserved.