5 Ideal Wine Cellars to share experiences with your Wedding Guests in Mallorca.
Something very nice is to organize several days of wedding experiences in Mallorca, enjoy different attractive events that complement the most important day of all, your Wedding in Mallorca! Therefore, in this article we want to tell you about 5 wine cellars where you can share unique experiences with your wedding guests in Mallorca.
Today we are going to give you the name of some Mallorcan wineries where you can share a wine experience with your guests.
Natural and rural environments, the history of each winery and its vineyards, the harvest, learn about the process of working from the grape to the wine of Mallorca and savor a good tasting of Mallorcan wines with native products of the land.
The Ribas Wineries are located in Consell, a picturesque town on the island, and they have been making wines for more than 300 years, they are the oldest wineries and vineyards in all of Mallorca. Its more than 40 hectares of its own vineyards are worked and harvested by hand, it also has the greatest diversity of autochthonous varieties on the entire island.
Bodegas Ribas is a magical setting of purely Majorcan architecture from the s. XVII where you can enjoy its Mallorcan culture and traditions on one of the wedding experience days in Mallorca.
Macià Batle begins to produce wine from its own vineyards in 1856, located in Biniali.
Since then he has won different awards.
He pursued excellence in his wines, which have been and are made from grapes selected from traditional Mallorcan vines pampered by the Majorcan sun, in a rural and traditional setting.
All the production processes are supervised by expert viticulturists and oenologists, to obtain as a result a modern wine with excellent body, aroma and flavor.
The Macià Batle Wineries are ideal to share a day of sybaritism and placidity in a Mediterranean environment.
3. Bodegas Jose Luis Ferrer.
This Mallorcan wine cellar was born in 1931, it maintains the Mallorcan tradition, which is a symbol of the house.
Bodegas Jose Luis Ferrer is a place where you can share good wines and very good moments in a purely Mediterranean and rural environment.
The Bodegas Son Prim were born in the early '90s in the town of Sencelles.
Wine production grows at the same time as the vineyard and the winery.
During the summer nights in Son Prim, friends and family gather to enjoy this landscape while the sun sets, the moon rises and good music accompanies the local gastronomy and the wines of the winery.
Celler Tianna Negre opened its doors for the first vintage in 2007.
Special and elegant wines that convey the best of Mallorca and at the same time a renewed vision of the future combining architecture and traditions.
Native grape wines with a modern approach.
An experience for you and your guests that cannot be missed at a Wedding in Mallorca.
Ritual Mallorca, your Wedding Planner in Mallorca
If you need a wedding planner in Mallorca, do not hesitate to contact us.
One of our jobs is creativity, we love to organize great romantic, fun and happy moments.
Contact us for whatever you want, talk about ideas, clarify doubts, ask for a quote, but above all to meet and chat for a little while about your future wedding!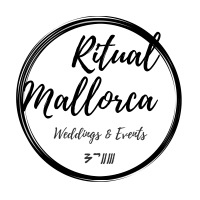 info@ritualmallorca.com
+34 664 04 33 88
Follow Us:
©️ 2021 Ritual Mallorca. All Rights Reserved.